Abby Koch, LCSW
Owner, Clinical Therapist, Divorce Mediator
As the owner of Good Therapy, Abby Koch, LCSW, is expert at creating a comfortable environment where every client feels safe sharing feelings in order to strengthen every step towards optimal mental health. Specializing in couples' therapy and helping parents who struggle with anxiety, depression, and life transitions, Abby cares for an average of 20-25 clients per week, while finding endless inspiration in helping all of her clients realize their unique therapeutic goals.
Abby embarked on her career 20 years ago, after she earned her Bacherlor's Degree in Social Work at the University of Iowa, followed by her Master's Degree in Social Work at Chicago's Loyola University. She began working at Thresholds, helping the severely mentally ill embrace their lives independently before her professional path led to her experience as a crisis worker for children and adults. She then gave her expertise in Early Intervention before volunteering in India, supporting children suffering extreme poverty.
Precious time away from the office is spent with family and friends, working out, and reading. Her best Sunday involves waking up early to work out, being an enthusiastic spectator at her children's athletic events, followed by dinner at home with close friends.
Abby considers her mother, a single mom who raised two kids while working full-time, her hero because she demonstrated that no matter the challenge, you can accomplish anything. Her mother also instilled in Abby a unwavering work ethic and a drive to always help others.
Known by colleagues and clients for her genuine, authentic spirit, it's practically impossible for Abby to even imagine pursuing any other profession, as she has known that this is the kind of work she has been called to do since she was in fourth grade. That call never disconnected.
Having worked as hard as she did to get to where she is today, Abby is a passionate advocate about her work, constantly driven to discover better support for her clients.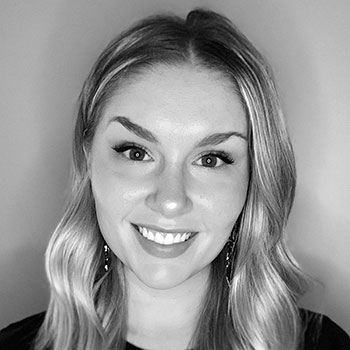 Brittany Nelson, P
sy

.D., PMH-C
Director of Psychological Services
Dr. Nelson earned her Bachelor of Science degree from Loyola University Chicago in 2012 and Doctorate in Clinical Psychology from the Chicago School of Professional Psychology in 2018. In addition to over nine years of clinical experience, she has volunteered in a domestic violence shelter advocating for sexual assault survivors, published research in teen sexual development, and is an adjunct professor at Benedictine University in the Psychology department. Dr. Nelson is also certified in treating perinatal mental health disorders and has additional training in understanding specialized stressors that may arise during pregnancy, postpartum, and infertility.
As the Director of Psychological Services, Dr. Nelson conducts psychological and neuropsychological testing for ADHD, learning disabilities, Autism Spectrum Disorder, and various mood and personality disorders in order to assist in treatment recommendations and academic/work accommodations. When she is not completing assessments, Dr. Nelson provides psychotherapy for adolescent girls and women experiencing trauma, self-esteem concerns, depression, anxiety, identity/sexuality concerns, phase of life issues and attachment issues. Dr. Nelson believes in an interactive approach in which her clients are the expert and herself as a guide to support therapeutic growth through empowering clients to implement change easily translated into day-to-day life. Her methods of treatment primarily include psychodynamic and interpersonal approaches.
Outside of work, Dr. Nelson enjoys spending time with her dog Finn, traveling, spending time in nature, trying new restaurants, cooking, and being with her friends and family. She has a personal life goal of visiting all of the U.S. National Parks, having visited 10 as of this year.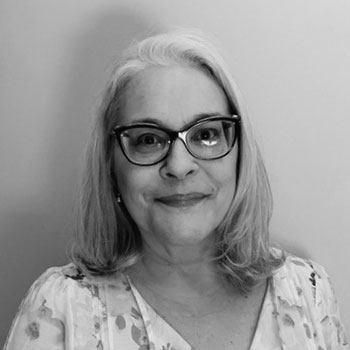 Michelle Rogers, LCSW, CADC, EMDR
Clinical Director
Michelle Rogers graduated from Aurora University with a Master's In Social Work. She is an LCSW and a certified addictions and drug counselor (CADC), a certified clinical trauma professional (CCTP) and eye movement decentralization regulation (EMDR) certified. Her area of expertise includes addictions, trauma, depression, anxiety/stress, loss/grief, and anger. Michelle has experience with teens, adults, couples, adults with disabilities and their families.
As a warm, supportive counselor, Michelle believes therapy should offer a safe place of acceptance, compassion, understanding, and challenge. She meets her clients where they are and walks with them from a place of hurt, despair, or confusion, to a place of understanding, healing and wholeness. Based on your needs and goals, we may focus on finding practical solutions to specific problems, developing coping skills, changing unwanted behaviors and clarifying goals. Your journey may also uncover and enlighten your deepest fears and the origins of beliefs and behaviors that prevent you from having satisfying relationships, feeling good about yourself, and being truly alive.
Michelle embraces an eclectic, holistic approach, which may include, Cognitive Behavioral Therapy, Person-Centered Therapy, Internal Family Systems, Emotional Freedom Technique (tapping), and Solution Focused therapy to meet the needs of each client. While change can be difficult, uncomfortable, or overwhelming, her goal is to help you discover your true potential and lead a life that is worth celebrating.
In her free time, Michelle enjoys spending time with her husband, two daughters, family, and her dogs. She's an avid Chicago Blackhawks fan and looks forward to going to as many games as she can.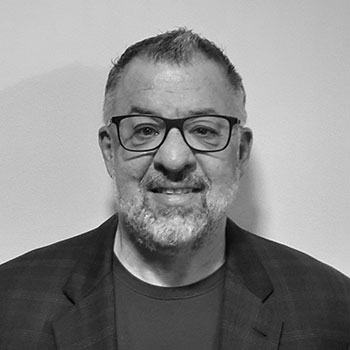 David Sachs, NP
Board Certified Adult Mental Health Practitioner
David Sachs is a Board Certified Adult Mental Health Nurse Practitioner that treats patients 18 years and older. He received his Masters Of Nursing/Psychiatric Nurse Practitioner from Arizona State University in 2003. He received his Doctorate in Nursing Practice from Arizona State in 2009. Dr. Sachs has many years of experience treating clients in outpatient mental health settings. A focus of his practice is treating mood, anxiety, adjustment, and other disorders. He is client-focused and is more interested in listening rather than speaking.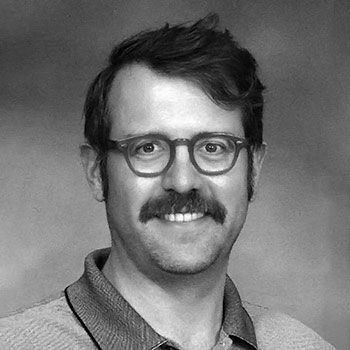 Dr. Brendan Hendrick, Ph.D
Psychologist
Dr. Brendan Hendrick brings a wide range of educational and psychological services experience to the Good Therapy team. He has worked in educational settings and clinical settings for over 10 years in a variety of roles. At Good Therapy, Dr. Hendrick specialties include psychoeducational evaluations, neurocognitive assessments, evaluation of learning disabilities and/or dyslexia identification, ADHD diagnosis, diagnosis of executive functioning differences, and autism spectrum disorder diagnosis. Dr. Hendrick has extensive experience providing behavioral health and educational expertise to support students with learning difficulties. He is trained in cognitive behavioral therapy approaches and has experience with applied behavioral analysis techniques, in addition to evidence-based interventions for academic difficulties. Dr. Hendrick also specializes in intellectual and developmental disabilities, having trained at the Carolina Institute for Developmental Disability, and he is a TEACCH Autism Program Level 1 provider.
Dr. Hendrick's educational background includes a PhD in School Psychology from University of North Carolina, Chapel Hill, a MAT in Elementary Education from National Louis University, and a BFA in design and technology from Illinois Wesleyan University.
In addition, Dr. Hendrick is a passionate advocate for inclusive disability advocacy. He is a member of the American Association on Intellectual and Developmental Disability, and also participates with the University of Illinois at Chicago Disability Cultural Center. At UNC Chapel Hill he served as a guest lecturer on disability policy. Prior to completing a PhD, he was a 3rd grade teacher in an International Baccalaureate Primary Years Program school in Albuquerque NM and he taught 5th grade in Puebla, MX.
Dr. Hendrick brings the same passion he shows for psychology to the kitchen in his spare time, where he loves to cook. He is also an avid cyclist and has enjoyed teaching himself roller skating recently.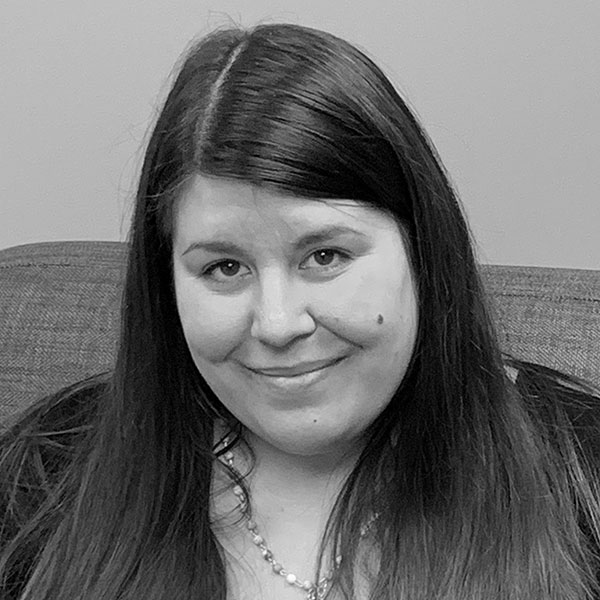 SAMANTHA BERG, LCSW, EMDR
CLINICAL SUPERVISOR
Samantha is a licensed clinical social worker with a rich and varied history of work in the mental health field. Samantha received her BSW at Indiana Wesleyan University and her MSW at Aurora University online. Her clinical experience includes work in residential, community mental health, law enforcement, crisis intervention services, and private practice. Sam has experience working with the following disorders: depression, anxiety, trauma-related disorders, addictions, self-harm, behavioral concerns, suicidal ideations, psychosis spectrum disorders, and personality disorders. Sam has also found a deep appreciation for learning more about dissociative disorders and working closely with people who have experienced complex trauma.
Samantha is honest, compassionate and open-minded. She strongly believes emotions must be felt and released in order to live a fulfilled life. Sam views it as an honor to be part of people's healing journeys and truly invests in her clients. Sam uses an eclectic approach in her session and regularly utilizes EMDR, CBT, DBT and a variety of other interventions to best fit her client's needs. Sam also brings her own sense of humor and level of bluntness to her sessions that have proven to be beneficial in the therapeutic process.
Therapy is about building a positive relationship that requires trust and comfort. Sam's goal is to create a safe space for you to share your story. Everyone struggles at one point or another and everyone deserves the kind of safe space therapy can provide. In Sam's free time, she enjoys spending time with her dog and loved ones, spending time outside, making crafts and finding a good show to watch to unwind.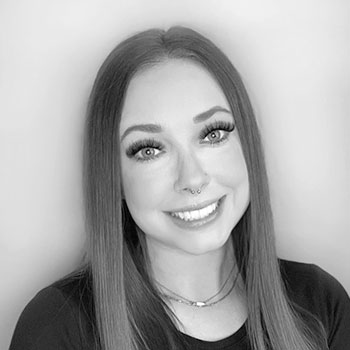 Emily Buckley, LSW, CADC
Therapist
Emily received her Master's degree in Social Work from Aurora University, with a specialization in Forensic Social Work. She also specialized in addictions and is a Certified Alcohol and Drug Counselor (CADC). Emily is passionate about working alongside teens & adults in navigating life transitions, self-esteem, anxiety, depression, ADHD, trauma, and substance misuse.
She believes that a therapeutic relationship must be built on a solid foundation and connection, instilling acceptance and a continued journey of meeting the client where they are at. Emily notes a major component of productive therapeutic treatment is found in establishing and providing an environment that is safe, attentive, and non-judgmental.
Emily has provided crisis intervention services at the Kane County Sheriff's Office covering a wide range of populations including: domestic violence, homelessness, sexual assault, mental health, and substance use. She uses a strengths-based approach, while also utilizing motivational interviewing, mindfulness-based skills, solution-focused, person-in-environment, CBT and DBT. Still, Emily recognizes each client is unique and uses a collaborative approach with clients through education, problem-solving, and skill training. Her goal is to assist clients in making positive changes to improve their quality of life and better cope with emotional and behavioral concerns.
In her free time, Emily enjoys spending time with family and friends as well as spending time outdoors. She appreciates traveling and finds value in making the most out of new experiences and adventures.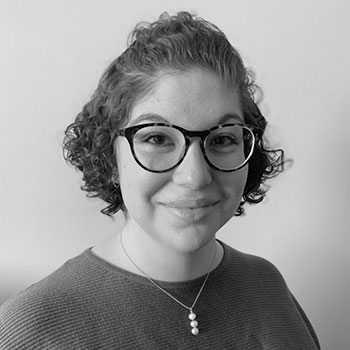 SAMANTHA RUFO, LPC
THERAPIST
Samantha completed her bachelor's in Psychology from Kent State University. She obtained her master's degree in Clinical Mental Health Counseling from DePaul University in Chicago.
Samantha has experience working in community mental health care, where she provided both individual and group therapy. She currently works with the Muslim Women's Resource Center in Chicago, providing services to resettled refugees. Samantha became a certified crisis counselor in 2018 through The Crisis Textline, an international organization.
Samantha believes the therapeutic relationship should be a place of safety, acceptance, and non-judgment. She works to meet clients where they are in their healing journey and empowers them to be the hero of their own story.
Samantha uses a diverse treatment approach, incorporating elements from DBT such as mindfulness, distress tolerance, and interpersonal skills. Samantha embraces tenants of Gestalt therapy in her work with clients.
As a member of the LGBTQ+ community, Samantha is a safe, affirming clinician for LGBTQ+ children, teens, and adults and will work to explore these salient identities in the clinical work.
In her free time, Samantha enjoys reading, practicing yoga, and spending time at the lakefront.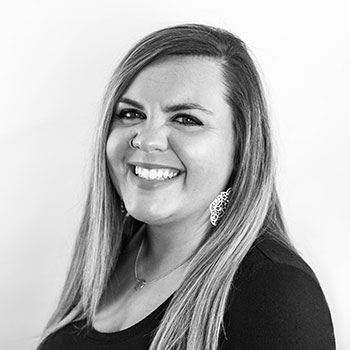 Emily DuBach, LCPC, ATR-BC
Clinical Therapist, Internship Mentor
Emily graduated from Adler University with a Master's in Counseling and Art Therapy. Emily specializes in both adolescent and adult therapy in individual and group settings. She also has experience working with the LGBT+ community.
Emily has training with Adlerian psychology, DBT, and CBT. Emily also specializes in using a creative approach with art therapy. Art therapy is an integrative mental health and human services profession that enriches the lives of individuals, families, and communities through active art-making, creative process, applied psychological theory, and human experience within a psychotherapeutic relationship. Emily is a member of the American Art Therapy Association. Emily's therapy training was done at the VA Hospital where she worked intensely with veterans with mood disorders, trauma, and substance use. Emily has worked for the Missouri State Department of Social Services: Children's Division to help families in crisis. Emily also worked as a Licensed Practical Nurse in private practice and urgent care settings. When Emily is not at Good Therapy, she works at a residential care facility with adolescent and adult women with co-occurring diagnosis. Emily's role at the residential care facility is an art therapist and counselor who works with eating disorders, mood disorders, trauma, and substance use. Emily utilizes psychoeducation, skill building, self-exploration, creative approaches through art therapy, and talk therapy in group and individual settings.
When Emily is not at work she enjoys making her own art, exploring Chicago, spending time with her family and friends, and reading. Emily's personal hero is her Grandpa Jack, who was the most resilient and caring person who, even after his passing, continues to inspire her today.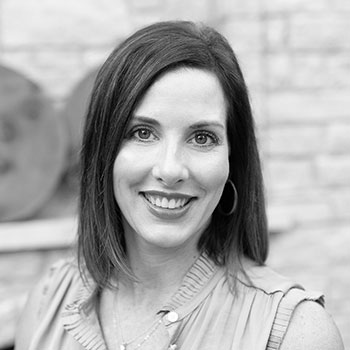 Robyn Hunsucker, LPC
Therapist
Robyn holds a Master's in Science in Clinical Psychology from Benedictine University and is a licensed professional counselor.
She has training and experience working with teens and adults in partial hospitalization/intensive outpatient hospital programs and the private practice setting.
Robyn believes in the healing power of authentic connection through a purely collaborative therapy process. She focuses on collaborating with teens, adults and couples struggling with mood disorders, trauma, cancer diagnosis, relationship, and life-related stressors. During her time with clients, Robyn provides space to grow through exploration of personal values, inner strengths, effective coping strategies and establishing a sense of self with her clients. She has a versatile theoretical background with an emphasis in Attachment, Person-Centered and Psychodynamic Theory's. Everyone's walk in life is different and to provide an individualized experience she utilizes a multimodal approach that incorporates Acceptance and Commitment Therapy, Dialectical and Cognitive Behavior Therapy techniques along with Mindfulness and strengths-based work.
In her free time, Robyn enjoys spending time with her husband, teenagers, and her dogs. She loves the beach, music and laughing until it hurts.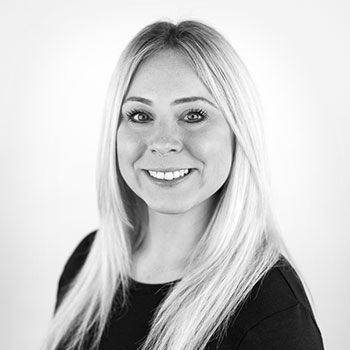 Heather Lemke, LCPC, NCC
Clinical Therapist
Heather Lemke has worked as a Clinical Therapist since 2009 and has been with Good Therapy since 2017. She specializes in behavioral concerns, social skill development, parent-child relational struggles, conflict resolution, the development of coping mechanisms, stress and anger management, and general communication support. A former Crisis Intervention Counselor, another area of Heather's expertise includes working with young patients who have completed inpatient treatment.
Her educational background and training include a Bachelor of Arts degree in Psychology from the University of Missouri – Columbia and a Master of Arts degree in Community Counseling from Concordia University – Chicago. Heather is also a National Certified Counselor (NCC) through the National Board for Certified Counselors, and she holds a Clinical Professional Counselor license (LCPC) with the state of Illinois.
Ultimately, when working with clients – whether children, teenagers, couples, parents, or families – Heather's goal is to support and help them work through feelings, emotions, and experiences; establish personal goals for the present and future; and assist them in developing beneficial coping skills that can serve them well across many areas of their lives.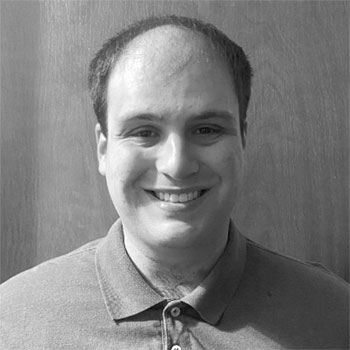 Anthony Mason, LCSW
Clinical Therapist
Anthony is a licensed social worker who specializes in working with children and adolescents who struggle with depression, anxiety, anger, and other behavioral health issues. Anthony graduated with his Master's of Social Work. He began working as a school social worker in a kindergarten through 8th grade school.
Anthony enjoys using a strength based approach incorporated with cognitive behavior therapy and mindfulness techniques. He is passionate about understanding people and helping them take the steps towards change.
In his free time, you will find Anthony spending time with family and friends, watching Marvel movies, spending time outside, playing video games, and reading.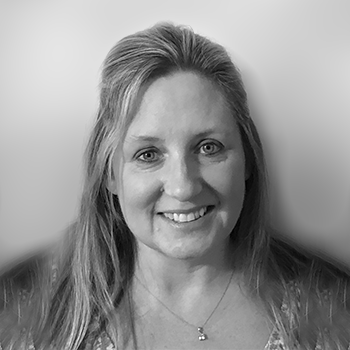 Jean Gibbs, MSW
Therapist
Jean graduated from the University of Illinois' Jane Adams School of Social Work with her MSW. She comes to Good Therapy with twenty years of experience working with children, adolescents and their families, along with adults. She has previously worked in the field of mental health; and is currently working full time as a school social worker in a middle school setting where she has been practicing for over a decade.
Jean supports children, adolescents and their families, and adults who are struggling with all of life's circumstances. Whether it's attention concerns, depression, anxiety, anger, behavioral issues, or regulating emotions; Jean will meet the client where they are and will work towards their goals. She will assist them with rediscovering their strengths and support them on their journey towards self-improvement. Jean's compassion, empathy, life experiences and ability to understand will foster the therapeutic relationship. She is passionate about helping others achieve their personal goals.
Free time includes spending time with her fiancé, her two dogs and four children. She enjoys cooking, crafting, music, gardening and being outdoors. e enjoys triathlons, reading, and spending time with her family and dogs.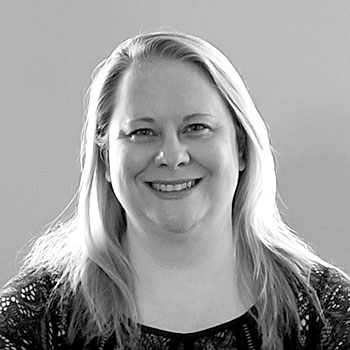 Jennifer Stewart, LPC
Therapist
Jennifer earned her Masters of Science in Clinical Psychology from Benedictine University and is a licensed professional counselor. Jennifer is a fierce advocate for the LGBTQ+ community and is passionate about the unique challenges facing this population. Her area of expertise includes managing anxiety and stress, trauma, depression, grief and loss, exploring sexual orientation and the coming out process. Jennifer has experience with teens, adults and couples.
Jennifer believes that the body and the mind are connected. When events happen such as a traumatic event, loss of a loved one or illness, this creates a rippling affect through the mind-body connection. Allowing each client to connect to the event, feeling that within their body allows for a deeper holistic therapeutic process. Jennifer partners with her clients, teaching mindfulness techniques geared to connect to your body within a safe and calming atmosphere. She pulls from a number of modalities ranging from Cognitive Behavioral Therapy, Dialectical Behavioral Therapy, Person-Centered Therapy, Internal Family Systems and Somatic Experiencing.
In her free time, Jennifer enjoys spending time with her husband, traveling, reading fantasy novels, meditating and going for walks.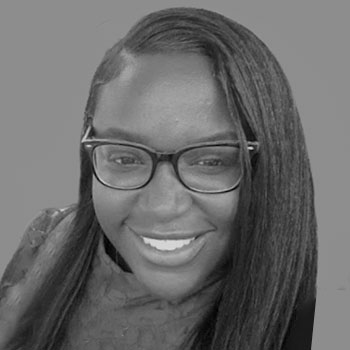 Rebecca YIsrael, LSW
Therapist
Rebecca YIsrael (Becky) earned a Master's degree in Social Work Healthcare from Aurora University. Her area of expertise includes ADHA, Anxiety, Addictions, Grief, and Depression. Becky works with all ages across the lifespan.
While completing her undergraduate degree at Elmhurst College, Becky choreographed, taught, and competed competitively in dance. Witnessing firsthand the effects of anxiety, burnout, and body dysmorphia is what sparked her interest in mental health.
Becky's experience includes Social Work Director, Care Counselor, and Youth Mentor. Becky uses a variety of approaches in her therapy; Motivational Interviewing Technique (MIT), Cognitive Behavior Therapy (CBT), Dialectical Behavior Therapy (DBT), and Solution-Focused Brief Therapy (SFBT).
As a counselor, Becky believes in client-led sessions and active listening before implementing any modalities of treatment. Creating a welcoming environment of trust, understanding, and willingness to learn what her clients need in real-time, is the motto she governs her counseling sessions by.
Becky enjoys spending time with her children and cooking for family and friends. She loves to laugh by watching movies and stand-up comedy. Becky enjoys writing and performing poetry and spoken word. Although Becky is bad at driving, she enjoys road trips!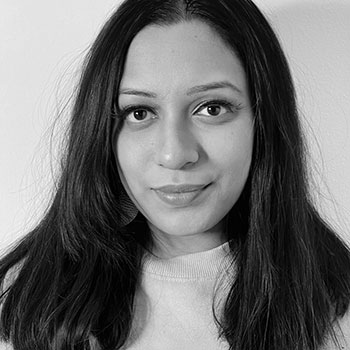 Nikhat Rafiq
CLINICAL INTERN
Nikhat is a Master's level clinical intern. She is currently pursuing her Master's of Science degree in Clinical Psychology at Benedictine University. Nikhat has interned and trained in early childhood education at Stony Brook University and is currently working in a team managing and consulting people of academic backgrounds. Nikhat gained experience working with people of different backgrounds, cultures, and origins by living in different parts of the world. She is compassionate about working with people at their own pace, guiding them to accomplish their goals and achieve overall wellness.
Nikhat believes that people encounter many challenges in their lives where they feel the need to be heard. Her empathetic and listening skills allow her to create a safe and non-judgmental space for her clients to share their stories. Nikhat's approach to therapy is to enter a strong and positive relationship with her clients by building trust and working collaboratively to explore their challenges. She is interested in helping people unlock the ability within themselves to heal by providing them support at every step of their healing process. Her areas of interest include depression, anxiety, stress, sexuality concerns, grief and loss, phases of life issues, and self-esteem.
In her free time, Nikhat spends quality time with her family, friends, and her two cats. She also enjoys playing the piano, painting, and watching movies.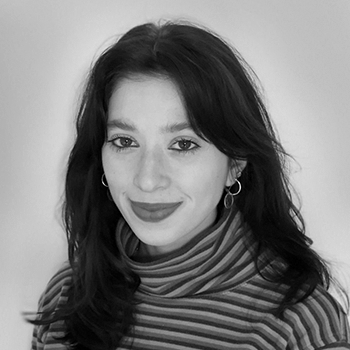 Natalie Sprovieri, LPC
THERAPIST
Natalie is our Master's Level Clinical intern. She is currently finishing her Master's program for Clinical Mental Health Counseling at Northwestern University. In addition to her schooling, Natalie has had two years of clinical experience working as a Behavioral Health Counselor at both an Eating Disorder residential program and a Mood, Anxiety, and Trauma residential program. Natalie's area of interests include trauma, addictions, eating disorders, depression, anxiety, adult ADHD, attachment/family systems, and grief/loss.
Natalie's theoretical approach is largely integrative with a psychodynamic background. She is an advocate for her client's needs and believes that therapy is a safe space full of compassion and acceptance. Natalie believes in making this a space where one truly feels heard. She meets her clients where they are at and walks with them in their journey no matter the pace. Based on your needs and goals, she will work on developing coping skills, shaping unwanted behaviors, clarify values/goals, and uncover the origins of deep fears, beliefs, and behaviors. Natalie believes all clients deserve to show up for themselves feel comfortable in their skin.
In her free time, Natalie enjoys spending time with her fiancée and her three cats. Natalie enjoys dancing, embroidering, drinking coffee, doing DIY projects, and doing yoga.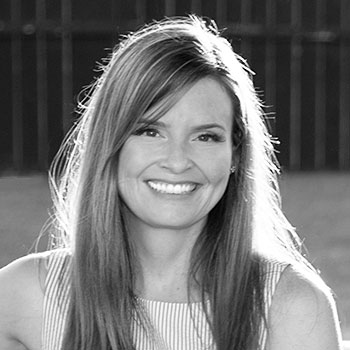 Erin Golon
CLINICAL INTERN
Erin is a Master's level clinical intern. Her background also includes an M.A. in Industrial/Organizational Psychology, and she spent several years in organizational consulting, helping people feel more connected to their work. Erin's highly sensitive personality and desire to understand people on a deeper level drew her to the field of counseling.
Everyone, at some point in their lives, faces difficulties that seem impossible to overcome. Erin believes that these struggles can be an opportunity for growth and change. Her approach to therapy begins with establishing a genuine connection with her clients and then guiding them through their healing process by encouraging a balance of self-understanding and action. Erin is passionate about helping people find relief from emotional distress so they can live their lives to the fullest. Her areas of interest include depression, anxiety, grief and loss, life transitions, and helping women and mothers who struggle with boundaries and self-esteem.
In her free time, Erin enjoys spending time with her husband, their three sons, and three cats. She also loves stand-up comedy, listening to audiobooks, and watching movies.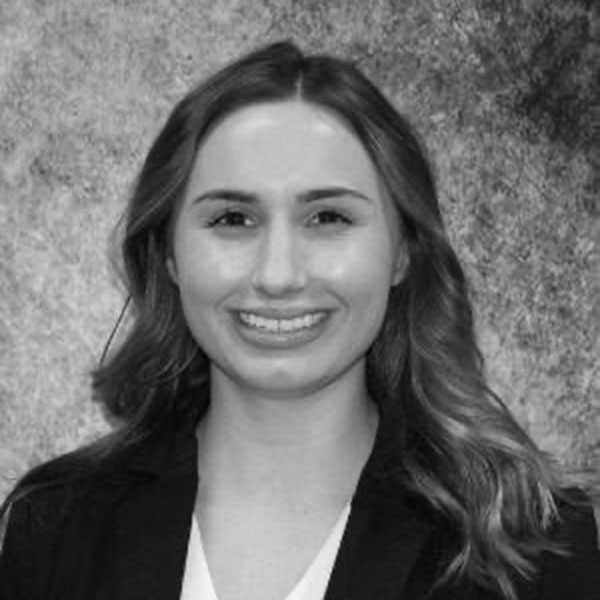 MELISSA DI NATALE
CLINICAL INTERN
Melissa is a Master's level clinical intern. She is currently pursuing her Master's of Science degree in Clinical Psychology at Benedictine University. She earned her Bachelor's degree in English Education from Eastern Illinois University and has since taught middle school and high school. She currently works as a teacher at a behavioral health hospital where she coordinates with schools to provide academic services to students receiving treatment. Melissa is passionate about providing empathetic and personalized care.
Through teaching, Melissa found that her heart lies with helping individuals through social-emotional challenges. Her background allows her to create a safe and nurturing environment, adjust to individual needs, and work as part of a team to wrap around those in need. Melissa sees great value in building a strong therapeutic relationship and is a fierce advocate for the social-emotional wellness of adolescents.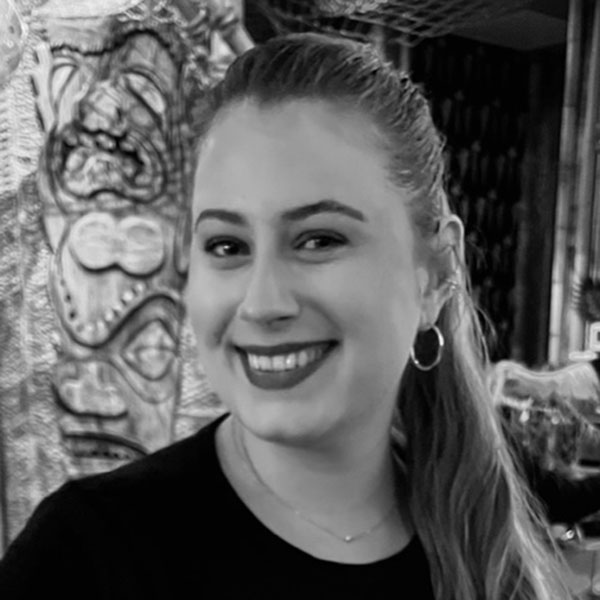 Megan Adamowski
Intake Coordinator
Megan is passionate about making mental health assistance accessible for everyone. She is currently a Masters student working on receiving her license in Clinical Mental Health Counseling in order to one day be a practicing therapist. She has several years working in the mental health field. She has worked in environments with children, adults, and addictions counseling as a receptionist/intake coordinator. Megan understands that taking the initial step to begin counseling can be challenging and an impactful moment. You will be greeted with compassion and empathy when booking your initial appointment with her.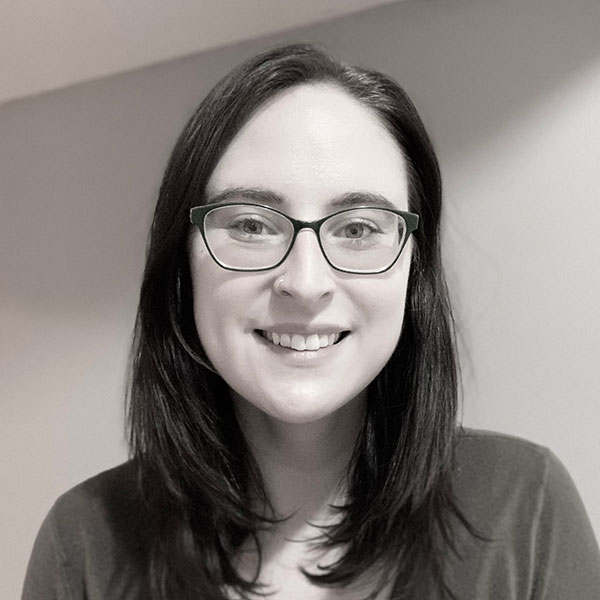 Shannon Rogers
Intake Coordinator
Shannon came to Good Therapy Counseling with the intent to help people gain access to the treatments they may need. She understands that life can have its challenges and will provide calm and patient support to those she works with. Shannon graduated from Northern Michigan University with her Bachelors in Sociology and Human Services. She has experience working and volunteering with surivors of sexual abuse and domestic violence, as well as those struggling with addictions. Shannon understands the complexity of breaking down cycles and forming healthy routines. She will help assist clients wherever possible, so that they may be connected to the resources they require. In her spare time, Shannon enjoys working with animals and running agility with her dog.