ABBY KOCH
CEO, LCSW
trained divorce mediator
As the owner of Good Therapy, Abby Koch, LCSW, is expert at creating a comfortable environment where every client feels safe sharing feelings in order to strengthen every step towards optimal mental health. Specializing in couples' therapy and helping parents who struggle with anxiety, depression, and life transitions, Abby cares for an average of 20-25 clients per week, while finding endless inspiration in helping all of her clients realize their unique therapeutic goals.
Abby embarked on her career 20 years ago, after she earned her Bacherlor's Degree in Social Work at the University of Iowa, followed by her Master's Degree in Social Work at Chicago's Loyola University. She began working at Thresholds, helping the severely mentally ill embrace their lives independently before her professional path led to her experience as a crisis worker for children and adults. She then gave her expertise in Early Intervention before volunteering in India, supporting children suffering extreme poverty.
Precious time away from the office is spent with family and friends, working out, and reading. Her best Sunday involves waking up early to work out, being an enthusiastic spectator at her children's athletic events, followed by dinner at home with close friends.
Abby considers her mother, a single mom who raised two kids while working full-time, her hero because she demonstrated that no matter the challenge, you can accomplish anything. Her mother also instilled in Abby a unwavering work ethic and a drive to always help others.
Known by colleagues and clients for her genuine, authentic spirit, it's practically impossible for Abby to even imagine pursuing any other profession, as she has known that this is the kind of work she has been called to do since she was in fourth grade. That call never disconnected.
Having worked as hard as she did to get to where she is today, Abby is a passionate advocate about her work, constantly driven to discover better support for her clients.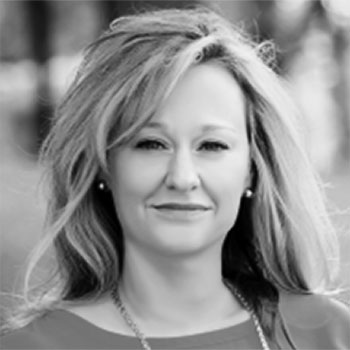 AMANDA KUNZER
DIRECTOR OF OPERATIONS
CADC, CAMS-II
Amanda comes to Good Therapy Counseling with over 20 years in the mental health field. She has vast experience working with the chronically mentally ill, homeless women and children and individuals struggling with substance use issues. In addition, she is trained in crisis intervention and was a member of the DuPage County Disaster team. Amanda is passionate about connecting friends, neighbors, schools, chambers and community members about the importance and acceptance of mental health treatment. She is an advocate for our community when asking for help is difficult. Her background in the mental health field is such an asset when someone is struggling about which kind of treatment they should connect to. 
Amanda was born and raised in Naperville and currently resides here with her son. When she is not connecting with our community she can be found at her son's gymnastics meets, working out, volunteering and the occasional Netflix binge.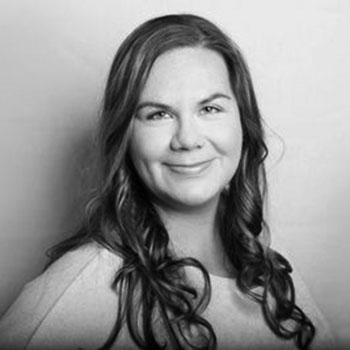 JAIME DOSS
Clinical Director
LCPC
Jaime Doss is a Licensed Clinical Professional Counselor. She is also a certified school counselor and worked for Chicago Public Schools for 11 years. Jaime uses a plethora of approaches from solution-focused brief therapy, client-centered, cognitive behavioral therapy, and behavioral therapy. Jaime earned her BS in psychology from Western Illinois University and moved right onto her double master's degree in school counseling and counseling psychology from Lewis University.
Jaime specializes in ADHD, self-esteem, anger, occupational stressors, life changes, trauma, couples, and working with children and adults with disabilities. She also works with couples as she has completed Gottman Level 2 training.
Jaime is also a certified clinical trauma professional (CCTP).
As a therapist, Jaime seeks to provide a warm, inviting, and safe place to decompress from daily life. She likes to develop a positive rapport to work with the therapist and to be able to develop a trusting relationship.
When Jaime is not working as a therapist, she loves to run after her two energetic toddlers, quiet time reading, long walks in nature, and hanging out with her husband, friends, and family. Jaime was born and raised in Chicago and now resides in the suburbs. She is a cubs fan and a Michigan State fan as she married into the state fan club.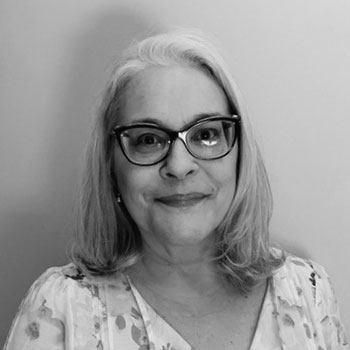 MICHELLE ROGERS
Clinical
Supervisor
LCSW, CADC, CCTP,  EMDR
Michelle Rogers graduated from Aurora University with a Master's In Social Work. She is an LCSW and a certified addictions and drug counselor (CADC), a certified clinical trauma professional (CCTP) and eye movement decentralization regulation (EMDR) certified. Her area of expertise includes addictions, trauma, depression, anxiety/stress, loss/grief, and anger. Michelle has experience with teens, adults, couples, adults with disabilities and their families.
As a warm, supportive counselor, Michelle believes therapy should offer a safe place of acceptance, compassion, understanding, and challenge. She meets her clients where they are and walks with them from a place of hurt, despair, or confusion, to a place of understanding, healing and wholeness. Based on your needs and goals, we may focus on finding practical solutions to specific problems, developing coping skills, changing unwanted behaviors and clarifying goals. Your journey may also uncover and enlighten your deepest fears and the origins of beliefs and behaviors that prevent you from having satisfying relationships, feeling good about yourself, and being truly alive.
Michelle embraces an eclectic, holistic approach, which may include, Cognitive Behavioral Therapy, Person-Centered Therapy, Internal Family Systems, Emotional Freedom Technique (tapping), and Solution Focused therapy to meet the needs of each client. While change can be difficult, uncomfortable, or overwhelming, her goal is to help you discover your true potential and lead a life that is worth celebrating.
In her free time, Michelle enjoys spending time with her husband, two daughters, family, and her dogs. She's an avid Chicago Blackhawks fan and looks forward to going to as many games as she can.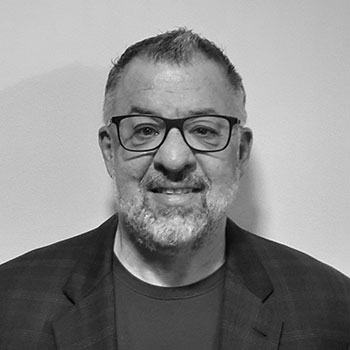 David Sachs
Board Certified Adult Mental Health Nurse Practitioner
David Sachs is a Board Certified Adult Mental Health Nurse Practitioner that treats patients 18 years and older. He received his Masters Of Nursing/Psychiatric Nurse Practitioner from Arizona State University in 2003. He received his Doctorate in Nursing Practice from Arizona State in 2009. Dr. Sachs has many years of experience treating clients in outpatient mental health settings. A focus of his practice is treating mood, anxiety, adjustment, and other disorders. He is client-focused and is more interested in listening rather than speaking.
Martha Trujillo
Clinical therapist
MSCP, LPC, NCC, MAE
d
Martha is a licensed professional counselor who holds a Master of Science degree in Clinical Psychology and a Master of Arts degree in Education. Although her clinical experience covers a range of issues, Martha finds her strengths lie with adolescents, teens, and adults struggling with depression, anxiety, trauma, and substance use. Martha uses a variety of treatment approaches, including solution-focused, CBT, DBT, client-centered, and mindfulness.
While striving to establish a connection with her clients, she believes that a positive therapeutic relationship is the key ingredient to successful therapy. Martha feels that instilling a sense of hope and meeting clients where they are is also a fundamental component to therapy.
Martha has provided crisis intervention services in a behavioral health hospital and ER setting, conducted individual & group therapy in both inpatient & outpatient settings and psychosocial rehabilitation groups for adults with co-occurring chronic disorders while working in community mental health. Martha also has experience providing individual & family therapy for adolescents & teens in both correctional and school settings as well as working with women and children in a domestic violence shelter.
In addition to working at Good Therapy, Martha conducts crisis assessments for a behavioral health hospital. A native of Chicago, Martha writes an advice column and enjoys spending time with her husband, adult children, friends, and her animals. Whether cooking, gardening, reading, or enjoying the outdoors, Martha is passionate about life and strives to live every day to the fullest, finding value in every experience.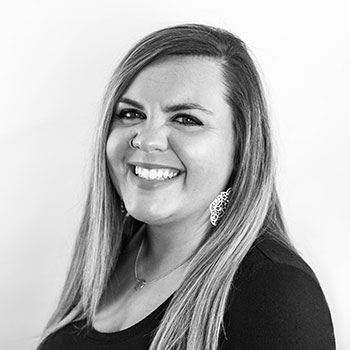 Emily DuBach
MAC-AT
Emily graduated from Adler University with a Master's in Counseling and Art Therapy. Emily specializes in both adolescent and adult therapy in individual and group settings. She also has experience working with the LGBT+ community.
Emily has training with Adlerian psychology, DBT, and CBT. Emily also specializes in using a creative approach with art therapy. Art therapy is an integrative mental health and human services profession that enriches the lives of individuals, families, and communities through active art-making, creative process, applied psychological theory, and human experience within a psychotherapeutic relationship. Emily is a member of the American Art Therapy Association. Emily's therapy training was done at the VA Hospital where she worked intensely with veterans with mood disorders, trauma, and substance use. Emily has worked for the Missouri State Department of Social Services: Children's Division to help families in crisis. Emily also worked as a Licensed Practical Nurse in private practice and urgent care settings. When Emily is not at Good Therapy, she works at a residential care facility with adolescent and adult women with co-occurring diagnosis. Emily's role at the residential care facility is an art therapist and counselor who works with eating disorders, mood disorders, trauma, and substance use. Emily utilizes psychoeducation, skill building, self-exploration, creative approaches through art therapy, and talk therapy in group and individual settings.
When Emily is not at work she enjoys making her own art, exploring Chicago, spending time with her family and friends, and reading. Emily's personal hero is her Grandpa Jack, who was the most resilient and caring person who, even after his passing, continues to inspire her today.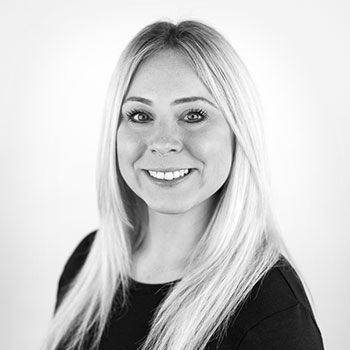 Heather Lemke
MA, NCC, LCPC
Heather Lemke has worked as a Clinical Therapist for five years, and specializes in behavioral concerns, school refusal, social skill development, parent-child relational struggles, conflict resolution, the development of coping mechanisms, stress and anger management, and general communication support. A former crisis worker, another area of Heather's expertise involves working with young patients, post-hospitalization.
Her educational background and training includes a Bachelor of Arts degree in Psychology from the University of Missouri – Columbia and a Master of Arts degree in Community Counseling from Concordia University – Chicago. Heather is also a National Certified Counselor (NCC) through the National Board for Certified Counselors, and holds a Clinical Professional Counselor license (LCPC) with the state of Illinois.
Ultimately, when meeting with clients – whether children, teenagers, couples, parents, or families – Heather's goal is to support and help them work through feelings, emotions, and experiences; establish personal goals for the present and future; and assist them in developing beneficial skills that can serve them well across many areas of their lives.
When she is not working as a therapist, Heather enjoys spending time with her husband, daughter, and her loved ones. Other interests include trying new and exciting food and restaurants, watching the latest scary movie, and spending as much time outside as possible. She is an avid Cubs and Bears fan and loves going to games whenever possible.
Asked about personal heros, Heather names her grandmother – a selfless person able to do a whole lot with very little, always willing to help her family when needed. Heather embraces lessons learned from her mother like, never say "I can't," because hard work and effort makes anything possible. She also lives by the Golden Rule – treat people the way you would want to be treated.
Heather volunteers to support active duty military service members, in addition to veteran-related issues. The military is near and dear to Heather's heart as her brother currently serves in the Navy and her husband is a veteran of the Marine Corps.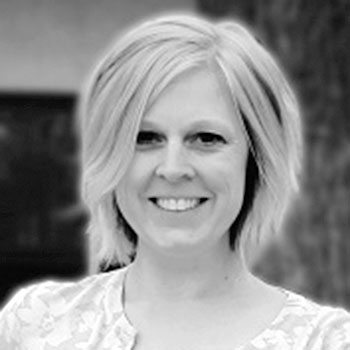 Stacy Colgan
LCSW
Stacy Colgan received her Master's in Social Work at Loyola University and spent 14 years in the school setting both providing direct services to students and supervising a social work department. Stacy's approach to social work is practical, strength-based, interactive, and solution focused.
Mrs. Colgan has done extensive work in trauma with The Wellness Institute. She also specializes in the following areas: ADHD, anxiety, grief, suicide, post-pardum and self-esteem.
In 2013, she was named the Illinois School Social Worker of the Year by the Illinois Association of School Social Workers (IASSW). Two years later, Stacy was named the National School Social Worker of the Year by the School Social Work Association of America (SSWAA).
Stacy resides in Naperville, Illinois with her husband Tom, and their two children, Katelyn (9) and Griffin (7).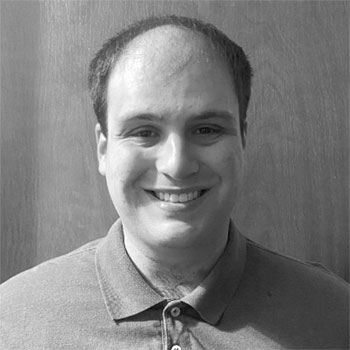 Anthony Mason
LSW
Anthony is a licensed social worker who specializes in working with children and adolescents who struggle with depression, anxiety, anger, and other behavioral health issues. Anthony graduated with his Masters of Social Work in 2018. He began working as a school social worker in a kindergarten through 8th grade school.
Anthony enjoys using a strength based approach incorporated with cognitive behavior therapy and mindfulness techniques. He is passionate about understanding people and helping them take the steps towards change.
In his free time, you will find Anthony spending time with family and friends, watching Marvel movies, spending time outside, playing video games, and reading.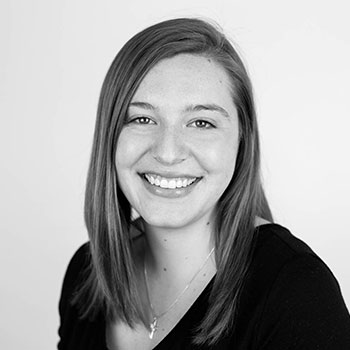 Rebecca Karlinski
Masters in Clinical Psychology, LPC
Rebecca received her Master's degree in clinical psychology from Benedictine University. She has always felt called to work in a profession where she can build connections with others and make a positive difference. She is passionate about working with a range of populations including children and adults who have experienced trauma, anxiety, and depression. She also focuses on working through and adjusting to life transitions. She believes in the power of resiliency and positive connections to help people overcome challenges and become the best version of themselves.
Rebecca's approach is collaborative with her client and blends the skills she has learned in areas of CBT, play therapy, positive psychology, mindfulness, and stress management. She strives to build a comfortable and supportive environment to foster client growth.
On a more personal note, Rebecca spends most of her free time with friends or family. She enjoys spending time outdoors, either walking her border collie or going for a hike. When she is not outside, you can usually find her watching movies.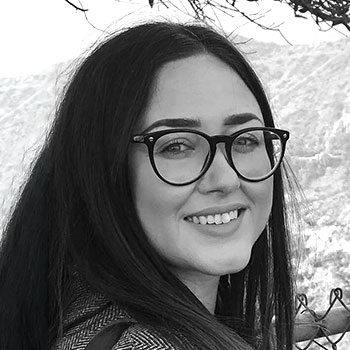 Kat Cockey
MA, QMHP
Kat graduated from Adler University with a master's in counseling and art therapy. Kat specializes in art therapy, and has training in traditional counseling techniques, including ACT, CBT, and DBT. Kat understands the importance of practicing with a trauma-informed approach and building a strong therapeutic alliance with clients. She strives to create a safe space for the client to ensure the development of a positive, trusting relationship.
Kat specializes in adult, individual psychotherapy and has experience working in group settings. Kat began her career as a therapist specializing in palliative care – she worked with oncology and stroke patients within inpatient and outpatient units. Kat has experience working with clients who have a history of trauma, experience anxious and depressive symptoms, are struggling with addiction, and who have been diagnosed with severe mental illness.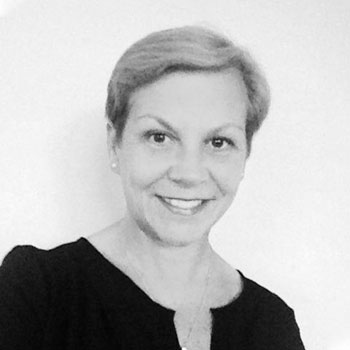 Carol Ramos
Intake Coordinator
Carol comes to Good Therapy counseling with an extensive background of working with clients to place them in the appropriate level of treatment. Carol's passion has always been connecting others to valuable resources in the mental health community. Her warm, friendly demeanor makes clients feel comfortable when calling for services. She is currently pursuing an Associates Degree in Human Services and is also studying to become a Certified Alcohol and Drug Counselor. In addition, Carol has completed her training to volunteer at a local domestic violence shelter. In her spare time she enjoys travel, reading, volunteering at a local animal shelter and is an avid movie watcher.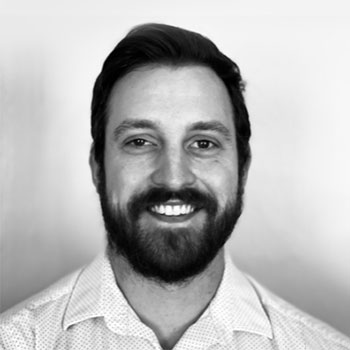 iAN GOUGH
CLINICAL INTERN
Ian completed his bachelor's from Northern Illinois University. He is currently pursuing his Master's in clinical mental health counseling at National Louis University in Wheeling, and looking forward to graduation.
Ian personally prefers a client-centered approach. It is most important to meet a client where they are at, in the moment, and to respond with genuine empathy. Ian believes that a nonjudgmental demeanor and open-minded outlook, coupled with his strong work ethic and attention to detail, will serve to strengthen his abilities as a counselor. Ian honestly believes that counseling plays an integral role in the functionality and underlying happiness of our lives.
In Ian's free time, you will likely find him up late, watching a good film. He loves reading mystery novels and lazing around with his dog, Fergus. Ian also enjoys drawing (charcoal is his specialty) and writing short stories.